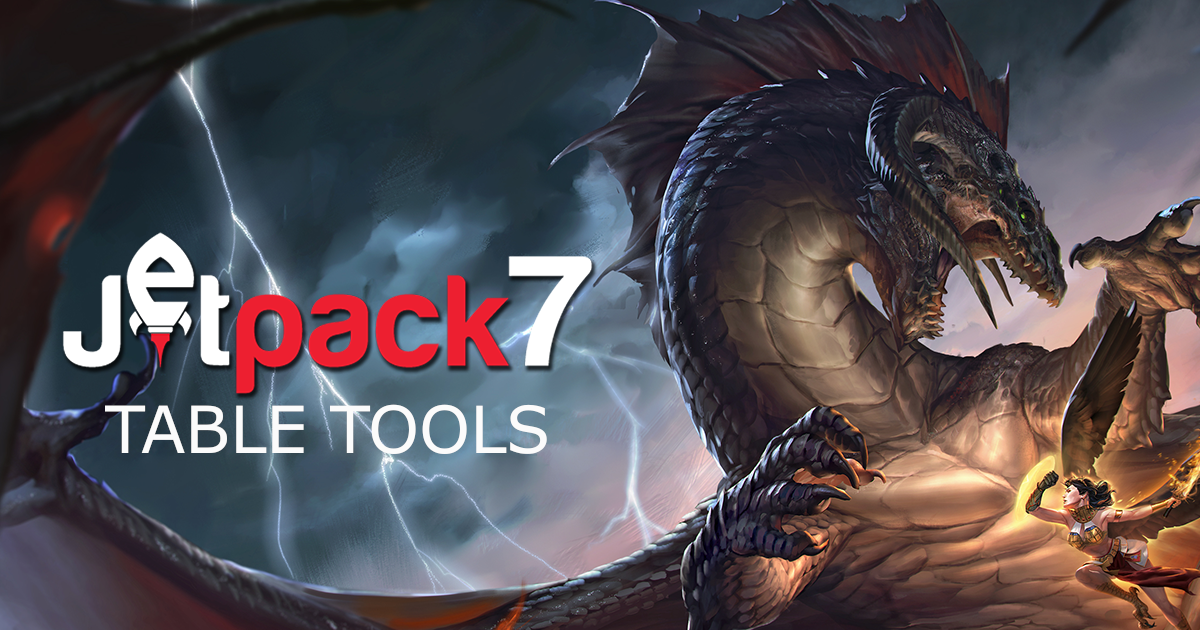 NOTE: This product's price is set to "Name Your Price", with the default price set as $1. If you love Jetpack7's products and want to help support us, leave it at $1, or change it to any number you want. Think of it as a tip jar. You are free to use these tools at no cost, so enter $0 in that field if you don't want to or cannot give. This product is a big thank you for your support and you aren't obligated to pay anything to download the Jetpack7 Table Tools.
When sitting at the table, staring down a group of goblins or going toe to toe with a troglodyte, it's easy to lose track of what you can and can't do on your turn during combat. Jetpack7's table tools are designed to help players have the decisions on hand, for quick reference.
This Name Your Price product includes a printable bookmark which gives a easy-to-read list of what you can do on your turn as well as a reference to each skill available and what its affiliated and attribute is as well as a table tent with the handy 'What you can do on your turn' section as well as listing our your HP, character name, and passive Perception.